Jonesboro, AR Cataract Surgery Specialists
Micro-Incision No Stitch, No Shot, No Patch Cataract Surgery
Cataract surgery is considered one of the safest and most effective of all medical procedures — more than three million cataract surgeries are performed in the United States each year. Cataract surgery should be considered when your cataracts interfere with your ability to complete routine activities such as reading, driving, or recognizing faces.
Cataract surgery can dramatically improve your eyesight, increase your independence, and add extra years to your life. You'll reduce your risk of injury from falls and be freer to do the things you love. If your doctor determines that cataracts are the primary cause of your blurry vision, you may be an excellent candidate for cataract surgery.
At Vision Care Center of Northeast Arkansas, we are proud to provide cataract patients with the utmost compassion and care. If you're considering cataract surgery, call us at (870) 932-2211 to schedule a consultation with a board-certified cataract surgeon in Jonesboro or make an appointment through our online clinic.
Find Out if You Are a candidate For Cataract Surgery
What Happens During Cataract Surgery?
The modern-day cataract surgery technique is routinely performed with small incision micro-surgery through a process known as phacoemulsification. The cataract removal and surgical process are actually done using the smallest possible incision, and removal of the lens material is accomplished using an ultrasonic probe.
Before a new man-made intraocular lens can be implanted to hardened cataract needs to be removed. After the eye is cleaned and proper dilation of the pupil has been achieved the surgeon is ready to make the incision. A micro-incision about the size of 3 millimeters is created at the junction of the cornea and the white part of the eye known as the sclera.
The lens capsule is then opened and the ultrasonic probe is inserted so that the cataract can be removed. The ultrasonic probe pulverizes the cataract and suctions out the cataract material.
After the cataract is removed our Arkansas cataract surgeon is ready to implant a man-made intraocular lens. This is a crucial point of understanding for patients.
Patients can either have a monofocal Medicare lens which will only correct vision for one distance or they can opt for a premium lens implant that can reduce or eliminate their need for glasses after cataract surgery. Please feel free to review our premium lens implant options: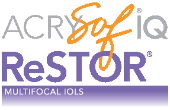 Understanding Intraocular Lenses
The intraocular lens is a foldable lens that slides through a tube-like a fruit roll-up and unfolds in the capsular bag. The surgeon may center the new lens with the lens capsule if necessary.
Once the lens is centered, the surgery is complete. In most cases, no stitches are required to seal the incision due specifically to the 3- millimeter size. This is why it is called micro-surgery by many eye doctors.
What happens after Cataract Surgery?
Patients are typically concerned about the cataract surgery recovery process. The doctors at Vision Care Center of Northeast Arkansas provide the best quality care and thoroughly explain what you can expect after cataract surgery. Recovery from cataract surgery is generally very quick.
Most patients obtain better vision within the first 24 hours of the procedure. Itching and mild discomfort are normal after cataract surgery. Some fluid discharge is also common. Your eye may be sensitive to light and touch. If you have discomfort, your doctor can suggest treatment. After one or two days, any moderate discomfort should disappear.
For a few days after surgery, your doctor may ask you to use eye drops to help to heal and decrease the risk of infection. Ask your cataract eye doctor about how to use your eyedrops, how often to use them, and what effects they can have. You will need to wear an eye shield or eyeglasses to help protect your eye. Avoid rubbing or pressing on your eye.
In most cases, healing will be complete within eight weeks. Your doctor will schedule exams to check on your progress. Each person heals differently so it is important to discuss the cataract surgery recovery with your eye doctor.
---
Frequently Asked Cataract Surgery Questions
Q: How long does cataract surgery take?
A: The surgery itself takes approximately ten minutes per eye. After surgery, however, you will be asked to rest for about thirty minutes to an hour, so the pain medication has time to wear off.
Q: Can I have both eyes done at the same time?
A: Most cataract surgeries performed require us to operate on one eye at a time.
Q: What is the recovery period for cataract surgery?
A: Recovery is relatively quick but everyone heals at a different pace. Many patients do get better vision after the first 24-28 hours. Please follow the post-surgical instructions very closely over the first weeks after cataract surgery.
Q: Can I drive home after surgery?
A: No. You will need at least thirty minutes to an hour of recovery time to reduce grogginess from medication. Please plan in advance of your surgery and ask a friend, loved one, or a taxi cab to take you home.
---
Board-Certified Cataract Surgeons in Jonesboro, Arkansas
Vision Care Center cataract surgeons in Jonesboro pledge to practice with compassion, integrity, and respect for human dignity. At our eye care center, all cataract surgeons are certified by the American Board of Ophthalmology.
This certification is only granted to ophthalmologists who have completed rigorous medical training and evaluations in ophthalmology. In order to maintain board certification, our cataract surgeons are required to commit to lifelong learning and practice improvement in ophthalmology.